IMPORTANT ANNOUNCEMENT

SILVER CREST MODELS LIMITED - ADDRESS CHANGE


Due to ongoing business expansion we are moving to larger premises in April. We have acquired new office/showroom premises and also a separate 1000 sq ft industrial unit in Daventry. Both are within one mile of our previous location. The move will provide more space for model display, storage and pre-delivery testing.

Our new address and contact details are:

Silver Crest Models Limited
18 Cottesbrooke Park
Daventry
Northamptonshire
NN11 8YL

Telephone 01327 705 259

E-mail and website addresses remain as before:

info@silvercrestmodels.co.uk www.silvercrestmodels.co.uk

We will be arranging for telephone calls to our old number to be re-directed for the next month and post will also be re-directed.

Our suppliers are fully working. New model development and manufacture are proceeding as normal.

If we can be of service do not hesitate to get in touch.

Special Offers
5" GAUGE EVENING STAR



SHOWROOM DISPLAY MODEL NOW JUST £10,995.00
(SAVE £3,000 ON RETAIL PRICE)

FULL PRODUCTION SPECIFICATION & AVAILABLE FOR IMMEDIATE DELIVERY

We build at least two pilot models for steam testing in advance of authorising the build of the main batch.

In advance of accepting the main stock delivery we also select one, or two, production models for inspection.

Following inspection these models are used for display in our showroom, or at exhibitions.

This model is in mint condition and is supported by a full 12 months warranty.

FIRST COME FIRST SERVED

Telephone 01327 705 259 or e-mail info@silvercrestmodels.co.uk

1366 CLASS "SOLD"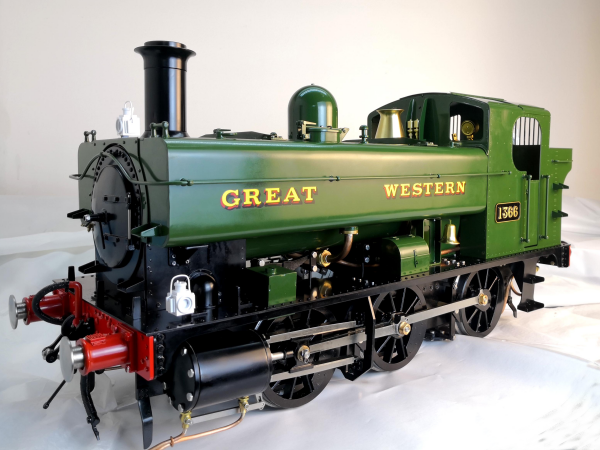 EX SHOWROOM AND EXHIBITION MODEL

MINT CONDITION

Full 12 month warranty

"SOLD"

LAST CHANCE...

Please note we are now sold out of all other 1366 stock.

If you are interested in this model please contact us on
01327 705 259
or email
info@silvercrestmodels.co.uk
LMS BLACK 5 4-6-0

SPECIAL OFFER ON NEW ORDERS FOR THE 5" GAUGE BLACK 5

FOR THE FIRST 6 ORDERS RECEIVED IN APRIL YOU CAN NOW BUY THIS
EXCEPTIONAL MODEL FOR JUST £8,995.00 INCLUDING DELIVERY.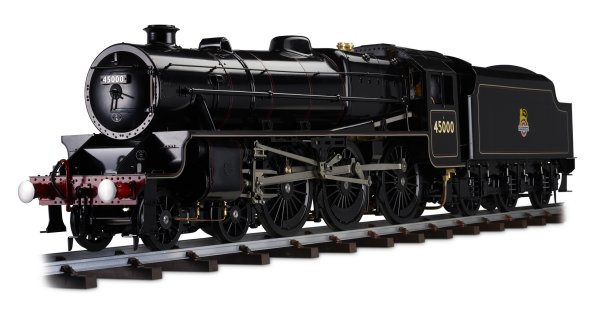 Click here for more details